CEREC Same-Day Crowns
Dental crowns are among the most popular restorations in modern dentistry, and have been throughout much of history. The small tooth-like replicas are designed to fit over the top portion of an afflicted tooth, protecting it from damage as you bite and chew. Traditionally, placing a dental crown required an initial appointment to prepare and measure the tooth, and another to place the dental crown after it had been fabricated at an off-site dental laboratory. Using advanced CEREC technology, the doctors at Austin General Dentistry are able to perform a complete dental crown procedure in the same day, making your treatment more time-efficient.
Why Dental Crowns Work
Dental crowns are necessary because teeth can't repair themselves, but they're popular because of their ability to closely replicate healthy, natural, beautiful teeth. Their purpose is to restore and protect teeth that are structurally compromised, including:
Chipped teeth
Cracked or fractured teeth
Broken teeth
Teeth with severe cosmetic blemishes
Teeth with large dental fillings, or that have received root canal treatment
One or more teeth that appear too small
Teeth that have been excessively worn down
The Power of CEREC
CEREC, which stands for Chairside Economic Restoration of Esthetic Ceramics, is an innovative system of computer-aided design and manufacturing of lifelike dental crowns and other restorations. The technology takes several high-definition digital images of your teeth and dental ridges from several different angles, taking precise measurements of your mouth and the tooth that needs the crown. The measurements are sent to an onsite milling machine, which will automatically craft your porcelain dental crown according to the digital specifications. The entire process can be completed in only a couple of hours, all during the same dental visit.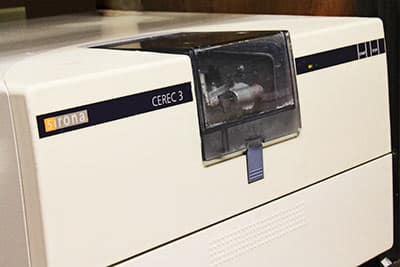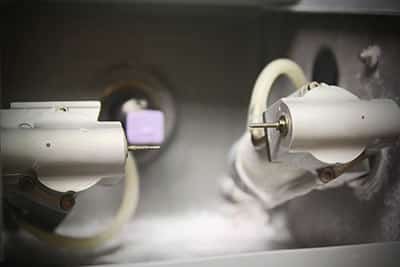 Call Austin General Dentistry Today!
Drs. Ryan and Lauren Loveless, both graduates of the University of Texas Dental Branch in Houston, Texas, take pride in delivering high-quality, family-based dental care to patients of all ages. At Austin General Dentistry, our goal is to create a comfortable, welcoming environment so you can enjoy your visits. We're dedicated to providing advanced dental technology and techniques that make your treatment easier and more effective. To schedule a consultation, call our office in Austin, TX, today at 512-346-5540.