Meet Our Doctors & Team!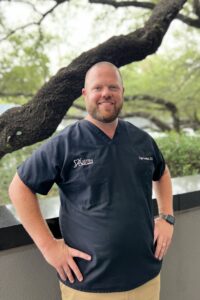 Dr. Ryan Loveless
General Dentist
Growing up in his father's dental office, Dr. Ryan Loveless knew from an early age that he wanted to become a dentist. Dr. Ryan obtained his Bachelor in Science from Texas A&M University and attended Dental School at University of Texas Health Science Center in Houston. Dr. Ryan has a real passion for dentistry. He loves to work with both children and adults. His goal is to make every dental experience a pleasant visit. Dr. Ryan feels strongly about keeping up on the latest technology and techniques and devotes his time to current Continuing Education. Over the past several years, he has enjoyed serving his fellow Texans on multiple occasions at dental-based mission trips known as Texas Mission of Mercy.Ryan and his wife, Lauren, are blessed with Four amazing boys, Michael, Miles, Andrew, and Mason. Dr. Ryan often jokes about leaving at the end of the day that he is heading home to his "real job."
Outside of dentistry, Dr. Ryan is an avid golfer and loves playing the challenging courses that Austin has to offer. However, as crazy as he is about golf, his true obsession is fishing. Whether it is catching a largemouth bass on beautiful Lake Austin or fly fishing for redfish on the pristine Texas coast, Dr. Ryan is a happy man.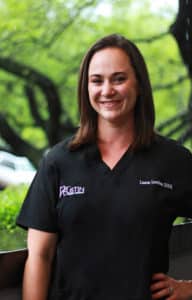 Dr. Lauren Loveless
General Dentist
Dr. Loveless believes in honesty with her patients, explaining every detail of their treatment, listening to questions and concerns, and letting them know when she doesn't have the answer. In addition to providing comfortable and efficient treatment, she wants to address her patients' concerns, whether they are emotional, financial, or even related to their busy schedules. She loves hearing about her patients' lives, and surprising them with how quick and comfortable dental care can be. She enjoys every chance to see the surprise on her patients' faces when they see their new smile.
Dr. Loveless earned her Bachelor of Business Administration degree from the University of Texas at Austin, and her Doctor of Dental Surgery from the University of Texas Dental Branch at Houston. She is certified in general and cosmetic dentistry and is a member of the American Dental Association (ADA), the Texas Dental Association (TDA), and the Capital Area Dental Society (CADS).
Originally from New Orleans, Dr. Loveless moved to Austin in 2011, and is married to Ryan Loveless, DDS. Together they have 4 boys, Miles, Michael, Andrew, Mason, and a huge extended family she loves visiting. Outside of the office, Dr. Loveless enjoys spending time with her husband and kids, as well as traveling, cooking, reading, and dabbling in amateur photography.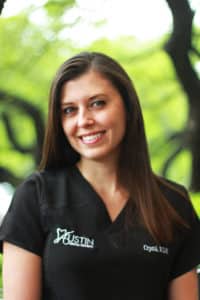 Crystal D.
Dental Hygienist
Crystal is a registered dental hygienist, and has been with us since May of 2012. She received her certification from Taft College in 2007. Crystal's goal is to always make patients feel comfortable and certain that they are in good hands when they visit us. She loves being able to build new relationships and grow with patients, sharing laughs and stories. Though most of Crystal's family lives in California, where she's originally from, she loves having them visit her in Texas. Outside of the office, Crystal enjoys cooking healthy meals, spending time with her husband Ryan, friends, and family, and traveling back home to California. She is also an amazing mom to her cat Kiki!
"Today is a brand new day."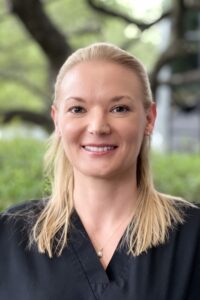 Chelsea
Dental Hygienist/ Dental Assistant
A native Texan, Chelsea was born and raised in the Texoma area. She ventured to Austin in 2009, and has loved every minute of it! During her free time, she enjoys taking advantage of how beautifully Austin integrates nature as well as exploring Austin's live music scene. She also enjoys practicing Brazilian jiu jitsu and helping others reach their fitness goals as a certified Personal Trainer.
Chelsea joined our team in February of 2022. She enjoys her job because she can help patients better understand how bad bacteria in the mouth not only affects the oral cavity but also has a systemic effect such as periodontal disease leading to more life-threatening illnesses, such as heart disease. She enjoys helping our patients understand that our wellbeing can be enhanced by great oral care, like at Austin General Dentistry!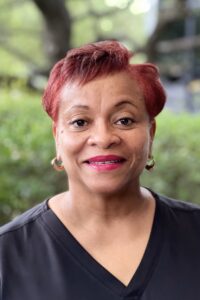 Alice
Dental Assistant
A graduate of Texas State Technical Institute, Alice joined our team in April of 2019, and overall has been in the dental field for 41 years. Our patients love her caring nature and calm demeanor. Alice has been married to her husband, Vince, for 31 years and has a blended family of six children, six grandkids, and of course her Maltipoo Pj. Alice is a member of her church choir and enjoys volunteering her time to the women's ministry.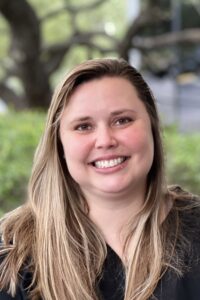 Elizabeth
Front Office/Dental Assistant
A native Texan, Elizabeth graduated from Cedar Park High School in 2009, and Austin Dental Assisting School in 2011. She joined our team in September of 2021. Elizabeth enjoys helping patients get the most out of their insurance as well as making sure they are happy with the care they've received. Elizabeth married her high school sweetheart, Chris, and had their first child Harrison in 2020. Elizabeth enjoys spending time with her family, traveling, and any water activity.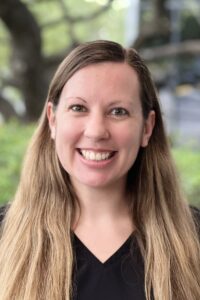 Shannon
Front Office
Shannon was born in Connecticut and grew up in Southern California. She attended Whittier College where she received her Bachelor's degree in Chemistry in 2012 as well as played volleyball all 4 years. She worked in promotional marketing for 7 years in Los Angeles County before moving to Texas in September of 2021. Shannon joined our team in March of 2022. She is excited to meet our amazing patients and eager to continually grow her knowledge in the dental field.
Shannon enjoys spending time with her best friend going to wineries, going out to dinner and to the movies as well as relaxing at the beach, lake, or pool. She also enjoys baking sweets for her family, friends, and coworkers. She absolutely loves being an auntie to her adorable nieces Amelia and Charlotte!
Call Austin General Dentistry Today!
Drs. Ryan and Lauren Loveless, both graduates of the University of Texas Dental Branch in Houston, Texas, take pride in delivering high-quality, family-based dental care to patients of all ages. At Austin General Dentistry, our goal is to create a comfortable, welcoming environment so you can enjoy your visits. We're dedicated to providing advanced dental technology and techniques that make your treatment easier and more effective. To schedule a consultation, call our office in Austin, TX, today at 512-346-5540.