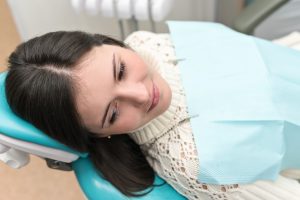 When you are consistent about visiting the dentist, you will enjoy regular updates about the condition of your smile. This feedback is important, as it can lead to the early detection and treatment of any problems that have yet to cause symptoms. Of course, this is just one aspect of preventive dental care that benefits patients. At our Austin, TX dentist's office, we provide teeth cleanings, reviews for cavities and gum disease, as well as checks for any other signs of poor oral health that you should know about. This combination of services can help you maintain a lovely and healthy smile, and avoid problems that require more involved restorative dental procedures.
How Often Should You See Your Dentist For Preventive Care?
You should plan on making trips to see your dentist every six months. In some cases, patients will be advised to use a different schedule to suit their individual needs, but you should plan on semiannual visits unless you are told otherwise. By staying consistent with this schedule, you can have the benefits of consistent teeth cleanings to fight plaque and tartar buildup, as well as routine checks for active problems.
Checkups Are Focused On More Than Just Cleanings And Cavity Prevention
While the combined efforts of teeth cleanings and cavity checks are important, there are more services that your dentist can provide during a preventive exam. Thanks to the digital imaging technology at our practice, we can take a close look at your oral structures for any signs of trouble that might call for care. We can also talk to you about matters like your gum health, worrying signs of wear and tear on your teeth, and more!
Are You Doing Enough To Protect Your Smile Between Visits?
While regular checkups matter to your smile health, you can experience problems that call for dental fillings or dental crowns at your next visit if you are not doing your part to care for your smile at home. Make sure you brush for at least two minutes every time you clean your teeth, and take action by flossing every day. These actions, plus sensible eating choices, can serve as the base of an effective oral hygiene routine!
Schedule Your Next Dental Appointment With Your Austin, TX Dentist!
At our Austin, TX dentist's office, individuals who are worried about their dental health can receive important feedback at a routine dental exam. In addition to enjoying a thorough review from your dentist at your visit, you can also enjoy a professional teeth cleaning that will help you stay free of harmful plaque and tartar buildup. If you have questions about our practice, or if you would like to learn more about our services, please call Austin General Dentistry today at 512-346-5540.