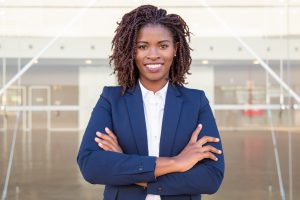 The goals you have for smile care can differ from someone else's, which is why your Austin, TX dentist puts time and effort into addressing the needs of people as individuals. We can offer different cosmetic dental procedures, but we can also tailor a particular procedure so it helps you see the results you want. While you may arrive with different esthetic concerns than another person, bonding and contouring work can be beneficial for both of you. These treatments are provided when people are affected by problems with discoloration, damage, and misalignment. Not only is it possible to address a range of different flaws with these services, it is actually possible to produce noteworthy results while making minimal changes to your tooth structure!
The Right Procedure Can Make Your Smile Look Healthier, Brighter, And More Uniform
The right smile care can make your smile look healthier, more uniform, and more symmetrical. During your treatment, your dentist will talk with you about the issues that currently make you self-conscious. This talk can focus on more than just individual teeth – sometimes, it is beneficial to perform contouring work on gum tissues to make someone's appearance more symmetrical, or to make teeth appear longer.
Reshaping And Resizing Teeth Without Restorations
Through tooth bonding and contouring work, your dentist can target different dental flaws without having to affix permanent restorations to teeth. Through tooth contouring, we can help smooth out jagged teeth, or bring an unusually large tooth down to size. The dental bonding treatment process relies on carefully applied composite resin material. This substance, which is also used to provide dental fillings, can hide discoloration and damages, or even add to the size of teeth that appear small.
The Benefits Of Gum Contouring Work
If your teeth appear short or squat, or if your bulky gum tissues make your smile uneven, contouring can be beneficial. Your dentist can carefully reshape your gums to help you see the full benefits of smile work. Tissues that are bulky or uneven are often responsible for a person's smile seeming asymmetrical, so this work can have a surprising impact on the way you look!
Your Austin, TX Dentist Can Help You See Great Smile Improvements!
Your Austin, TX dentist is prepared to help you take on frustrating problems caused by cosmetic dental flaws. We can work with you to make sure your bonding and contouring procedures produce the smile results you want to see while minimizing the changes to your tooth structure! This approach is one of several we can take in order to boost your confidence in your appearance. For more information, or to make an appointment at our Austin, TX dentist's office, call Austin General Dentistry today at 512-346-5540.