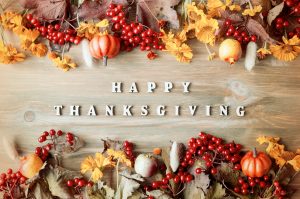 On scale from one to 10, how ready would you say your smile is for the upcoming Thanksgiving holiday? If you're shrugging your shoulders because you haven't even considered this detail, so you can't exactly give your readiness a score, then it just might be time for a quick, very helpful review with our Austin, TX dental care practice! Remember, when you're prepared for sudden wild card days, such as holidays, when the usual foods you eat, the usual schedule you keep, and more are completely thrown out of whack, sticking to the usual smile health guidelines (and having fun) is easy!
Need Help With A Serious Smile Concern?
How's your smile doing at the moment? If you're worried about your smile health, either because you already know you require restorative care from us but you have not yet scheduled it, because you have a symptom of what you think may be a cavity or other issue, or because it's been a long time since you last set up a visit with us, here's the good news: You can come see us! Call our team, tell us what you're concerned with, and we will do our best to see you just as soon as we can! Until then, keep up with your usual dental care at home and try not to use the area of your smile that's concerning you (such as when eating).
Do You Have Your Dental Hygiene Collection Ready?
Do you have everything you need for your smile health protection? If this question sounds overwhelming, we remind you that we're just making sure you have your toothbrush, your toothpaste, and your dental floss within reach and ready to go! Remember that on Thanksgiving, you will likely get to dive into turkey (which gets stuck between teeth), lots of desserts (which promote cavities), and more. So, this is no time to get lax with care! Instead, stay on track, brush and floss like a champion, and your smile will make it through!
Are You Traveling For Turkey Day?
Traveling for the holiday? Make sure you've got those aforementioned dental care items at home and also write yourself a note or list to ensure you bring them with you, so you can easily keep your smile health safe wherever you're headed for Turkey Day! Have anything else for your smile care, such as accessories for dentures? Bring it with you, too!
Make Turkey Day Good For Your Smile
Don't let celebrating Thanksgiving become something that negatively impacts your smile! Instead, take on some of our team's helpful ideas, so you can sail through, while enjoying your holiday! Schedule a visit with your dentist in Austin, TX by contacting Austin General Dentistry today at 512-346-5540.