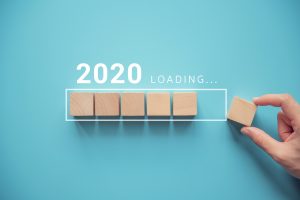 What are your goals for 2020? Many people enter the new year thinking about opportunities for professional growth, while others focus on social concerns, or their well-being. It is important to think about how your smile can affect your socially and professionally, and how your oral health influences your overall well-being. If you want to make sure your smile is looking and feeling its best, make sure you have preventive dental exams scheduled throughout 2020. Checkups every six months can ensure that your smile stays healthy, and that you are receiving important support for problems with plaque and tartar. Our Austin, TX dental office can provide important preventive support for you so that you can keep your teeth healthy throughout 2020…and beyond.
Consistent Dental Exams Help You Keep Your Smile Healthy
Without regular dental exams, you can be unaware of what condition your smile is in. People who take long breaks from preventive care often assume that their teeth have remained in good health, only to learn that they have several cavities that require attention. By staying consistent with checkups, you can have any issues with tooth decay identified and quickly resolved. You can also receive preventive care that makes these issues, as well as problems like gingivitis, less likely to occur.
What Kind Of Care Can You Count On At A Regular Exam?
Regular dental appointments provide dental exams and dental cleanings for patients. The cleanings that we offer are effective for removing accumulated plaque, as well as any tartar deposits that may have formed on your teeth. Cleanings make it less likely that you will experience issues that require restorative dental work, because they eliminate the threat of bacteria. The removal of tartar is especially important for your well-being, because this substance can resist your cleaning efforts at home. With regular exams, you are receiving feedback about the changes in your dental health that might require attention. When problems are identified during regular visits, they can be treated before they grow too serious. Your dentist can restore a tooth with a dental filling after an evaluation. If you only make an appointment because of a toothache, you could require a root canal procedure and a dental crown.
Professional Checkups Can Help You Keep Your Smile In Great Health In 2020…And Beyond!
At regular exams, the combined efforts of your dental cleaning and evaluation can keep you free of tooth decay and gum disease. Having a healthy smile can boost your confidence, and help you maintain your general well-being over time. Make sure you schedule regular visits for the new year – the effort you put into maintaining your smile can help you enjoy 2020, and the years to come.
Set Up Your Next Preventive Dental Exam At Austin General Dentistry!
At Austin General Dentistry, we provide dedicated oral care to patients throughout the Austin, TX area. If you have any questions, or if you would like to schedule a consultation, call Austin General Dentistry in Austin, TX, today at 512-346-5540.