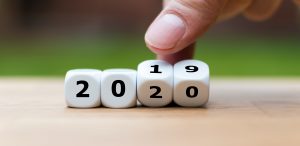 We're into September, which means we have about four months of the full 12 left. As you know, that shakes out to the final third of the year but we are quickly headed toward the final quarter! When 2019 began, of course, you had lots and lots of time at your disposal, with which you probably came up with some lovely plans for your oral health. Did you follow through on that dental care? Are you ahead of the game, behind, or somewhere in between? Whatever the case, consider this our Austin, TX team's friendly reminder to consider those end-of-year details that help protect your grin.
Check In On Those Insurance Benefits
Every year, we like to start offering our patients advice sooner than later, to use any remaining dental insurance benefits. We know that it's easy to overlook, as life has you busy with other details. We also know that when you wait too long and realize you're out of time but you have benefits that would have helped you receive dental care you really need or want, it's a very frustrating experience. Skip the frustration, check in with your insurance provider if you have questions, and keep your oral health safe by coming in for whatever it is you require.
Schedule Your Checkup And Cleaning … Really
First, you look up and you notice that we're headed into the final four months of the year. Then the final three. You keep telling yourself that you really should schedule that second dental checkup and cleaning with us because your oral health depends on it. Then, the holidays show up like a whirlwind, you look up again and it's the end of December! Don't miss out on your second annual visit with us. Schedule it today instead!
Ask Us For Help, If You Need It!
If you planned on taking excellent care of your smile health and this was one of your 2019 resolutions, we wonder how you did. Let's say you were going to follow through with the best dental care of your life but you realized at some point, you needed our help. This might have included a treatment or even guidance for optimal dental hygiene. If you haven't asked yet, come in for help soon. You've got just enough time left to make good on those personal promises!
See Us Soon For Your Second Annual Checkup
Get in touch with us ASAP if you have not yet scheduled or seen us for your second of your twice-a-year, every-six-months checkups! Follow through with this essential preventive detail for optimal smile health. Schedule a visit with your dentist in Austin, TX by contacting Austin General Dentistry today at 512-346-5540.