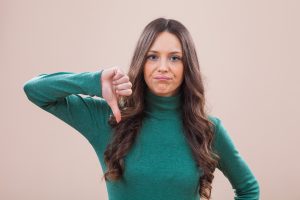 If we asked you how you feel about your smile, would you respond that you don't like your teeth? If you feel guilty about this or you think you're a bit odd because you have this particular dislike of this natural structure, then our Austin, TX team asks you to think again! You should not feel bad about this, nor should you assume it is only you. One of the reasons that different areas of dental care exist is to help you enjoy your smile, to like the way it looks, for your teeth to offer optimal function, and more! So, don't spend any more time wishing you liked your teeth more. Instead, come on in to receive care that will allow you to feel just the opposite!
If It's Because Of How They Look
Do you dislike your teeth primarily because of the way your teeth look? If so, then you are in luck. There is an entire field of dental care dedicated to making your teeth and, as a result, your whole smile will look all the lovelier. It's called cosmetic dentistry and it can help with everything from the particular shape of your teeth to the shade, dimensions, alignment, and more! Set up a visit, we would love to guide you toward a smile you love.
If It's Because Of How They Feel
Do you dislike your teeth because they hurt? Do they feel uncomfortable or sensitive? This, again, is what we are here to help you with! First, we will help you by detecting the particular problems causing your symptoms. Then, we will practice restorative care (such as the placement of fillings) to help you feel better. Then, of course, we can help your smile continue to feel good with preventive care!
If It's Because Of How They Function
Are you having a problem with your teeth because you feel they betray you? Maybe when you chew, they don't do a very good job. Perhaps you have trouble when you speak because forming certain sounds is a challenge. It's entirely possible that you require help with your alignment, that some of your teeth are damaged and need improvement (such as a crown), etc. The only way you will know is to come in. We have the dental care to address your worries and to help you like your teeth!
See Us For Dramatic Smile Improvements
Ready for care that will assist you in achieving a smile you love? See us soon to collaborate with our team on a personalized care plan. Schedule a visit with your dentist in Austin, TX by contacting Austin General Dentistry today at 512-346-5540.