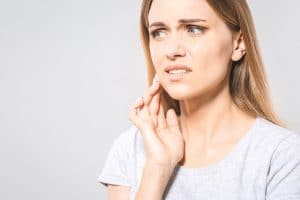 That aching pain and sensitivity in your tooth can be a nuisance, and a warning. Pain and sensitivity may be acting as symptoms of an internal tooth problem. This could stem from an untreated cavity, but you can suffer internal issues after suffering a dental injury. Fortunately, your Austin, TX dentist can examine your oral health, and determine how to approach solving the problem. If you do have an internal issue, a root canal can be necessary. Root canal treatments make it possible to target an infection in your pulp, where a tooth's living tissues are located. While people can be hesitant to move forward with treatment because of the root canal's reputation, this procedure offers important smile protection.
What Should I Expect After I Schedule My Root Canal?
Your dentist will take care to provide you with the most comfortable experience possible when you arrive for restorative dental care. To minimize discomfort you might feel, your tooth will be numbed before work begins. At this point, your tooth will be carefully cleaned of infected or damaged material within, before being safely resealed. After this work is concluded, you will need a restoration. Fortunately, your dentist provides single-visit dental crowns, so you can have that support in less time than you might expect!
Not All Cavity Treatments Involve Root Canals
It is possible to avoid a root canal if you go in for a cavity treatment. When the problem is identified before bacteria can spread to your pulp, your dentist can simply take away the infected area, and provide your tooth with support. Many patients who have early cavity treatment can have the support they need from a dental filling.
Talk To Austin General Dentistry About Scheduling A Root Canal For A Problem Tooth
If you think something might be wrong with your tooth, schedule an appointment at Austin General Dentistry! Our practice proudly provides a professional, welcoming environment for patients who are in need of support. If you would like to schedule a consultation, call Austin General Dentistry in Austin, TX, today at 512-346-5540. In addition to addressing oral health problems, our practice welcomes people looking for routine dental care.