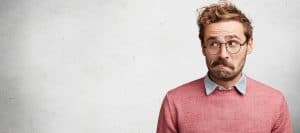 What's keeping you from making the cosmetic changes you'd really love to see for your smile? Are you worried that you need a lot more information before you get started with the whole process? Do you recognize that though you want improvements, you don't know what those might be, so you're feeling a little uncertain about how to verbalize what you'd like to achieve? Trust our Austin, TX team when we say that we definitely get it! Of course, we'd prefer that you felt comfortable and excited about taking action, so allow us to offer the help we think you need right now.
Are You Worried About The Final Outcome?
Are you concerned about what's going to happen when you finally choose a cosmetic treatment? When you decide to make cosmetic changes with our team, we want you to remember that our philosophy includes practicing care that focuses not only on offering you the type of treatment you desire but also on performing treatments that yield very natural looking results.
Having Trouble Figuring Out What To Choose?
Not sure which treatment you're going to need to select so that you can achieve the cosmetic changes you want? Not even sure what types of treatments exist or what they're called? That's perfectly fine. We will educate you on this area of care!
Unsure About Long-Term Maintenance?
If you suddenly realized there might be some uphill battle as you learn how to care for your newly improved smile, think again: You'll still be caring for your smile just like you always have an always will, even after you receive cosmetic changes. You're still expected to do your daily brushing and flossing (and to see our lovely team twice annually for prevention).
Wondering How To Get Started?
All it takes, really, is letting our team know that you're considering making cosmetic changes to your smile. You don't have to know much of anything else. We don't expect you to know if your smile is ready, which treatment is best, etc. What we suggest very simply is for you to have a conversation with our team during a visit! See? Easy.
Let Us Help You Feel Confident About Cosmetic Changes
Ready to schedule cosmetic changes for yourself but you have too many questions to move forward? We are happy to guide you toward answers and solutions. Schedule a visit with your dentist in Austin, TX by contacting Austin General Dentistry today at 512-346-5540.