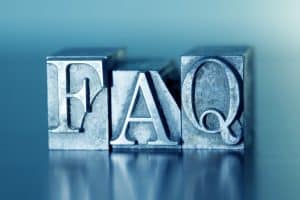 If you've heard a little bit here and there in regard to ClearCorrect treatment and how it may benefit your smile, you have probably got an ongoing list of questions in your mind. In short, we can say that this orthodontic system is one that can help many patients, while offering a barely-visible way of aligning teeth. As for your needs and whether the system will work for you, start off with a frequently-asked-questions session and give us a call for more information.
Frequently Asked Questions
Question: Can ClearCorrect treatment fix any type of misalignment problem?
Answer: It cannot fix every single type. However, it can address problems that are minor (like crooked teeth or little spaces). It can also help more significant concerns (like an under bite).
Question: I keep hearing that ClearCorrect treatment is a good idea for working professionals and college students. Why is this?
Answer: This is generally suggested because the treatment includes removable, clear trays. The removability factor is helpful because you can take them out to eat and for hygiene (so it doesn't interrupt your daily life too much). As for the clear appearance, your self-esteem won't become negatively affected.
Question: Is it possible that I'm too old for ClearCorrect?
Answer: Nope. You need a healthy smile that qualifies for improvement with clear aligner trays. This system is appropriate for teens and all adults.
Question: What do I need to do to find out if ClearCorrect treatment is for me? If it is, how do I get started?
Answer: You will need an examination with our team. A consultation will provide you with answers. We can then provide you with instructions for beginning treatment if you qualify.
See Us To Learn More About ClearCorrect
If you think you're ready to align your smile and you're interested in nearly invisible treatment, come talk with us about whether ClearCorrect is right for you. Schedule a visit with your dentist in Austin, TX by contacting Austin General Dentistry today at 512-346-5540.