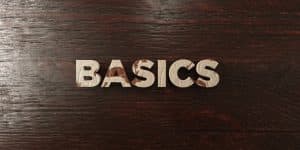 Have you ever seen that little ADA Seal of Acceptance on the package of your toothbrush, toothpaste, dental floss, or otherwise, while you're shopping for dental care products? If so, you may wonder what it's doing there. On the same token, you may also wonder why it's not present on all of the products in the dental hygiene aisle. In short: The ADA is the American Dental Association and they put their stamp of approval on specific products. As for the longer version and the details you're seeking, consider additional information.
How Long Has ADA Acceptance Been Around?
You may assume that this is something new or something that is a more modern take on approving of dental hygiene and oral health items. However, it may surprise you to learn that the program has been around for decades! Did you know that it began in 1931? As a result, you can see that this is a time-honored option for determining whether the products you're choosing are going to offer you the care you need (or not).
What Is The ADA Seal Of Acceptance Actually For?
The seal is present to let you know that a particular dental hygiene product has been tested for its ability to provide you with the oral health care that it claims to offer. It's also there to let you know that the product has been tested for its safety and has passed, so you can use it without worrying it may result in any type of harm to you or your oral tissues. Brands volunteer their product to be tested and, if it passes the rigorous tests, it receives the seal!
Make Wise Choices With The ADA Seal
Learn more about why it's best to choose oral health products that boast the ADA Seal of Acceptance, so you keep your teeth and gums nice and healthy. Schedule a visit with your dentist in Austin, TX by contacting Austin General Dentistry today at 512-346-5540.