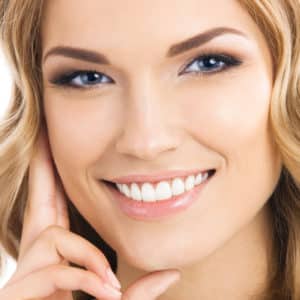 Are you wondering what you can do to whiten your teeth? Fortunately, if you are interested in making your smile look much more uniform (and sparkling), you may wish to come in to learn more about teeth whitening. This cosmetic dentistry procedure is simple, while offering extraordinary improvements to the beauty of your teeth and overall smile. Let's provide you with some helpful details that will assist you in becoming oriented with how whitening may benefit you.
What's It Like?
This is a surprisingly gentle and effective process. To protect the health and comfort of your smile, while ensuring you attain the visible improvement you want, we will provide interested patients with take-home whitening kits. The kit will include bleaching gel as well as trays custom-designed to fit correctly over your smile for optimal whitening. You will also receive specific instructions regarding the application process, so you can whiten comfortably when it's convenient for you (and in your own home). In general, we will suggest you use the system for around two weeks, placing your trays in for an hour or two daily.
What You Can Expect
You can expect a dramatic improvement once the teeth whitening process is complete. At their whitest when the treatment is done, you can look forward to teeth that appear approximately 8 to 10 shades brighter. Wondering how long this will last? The good news is that your smile will remain just as vibrant for at least a year if not longer. To make sure you enjoy the beautiful transformation for years to come, we provide you with a touch-up kit for use when necessary.